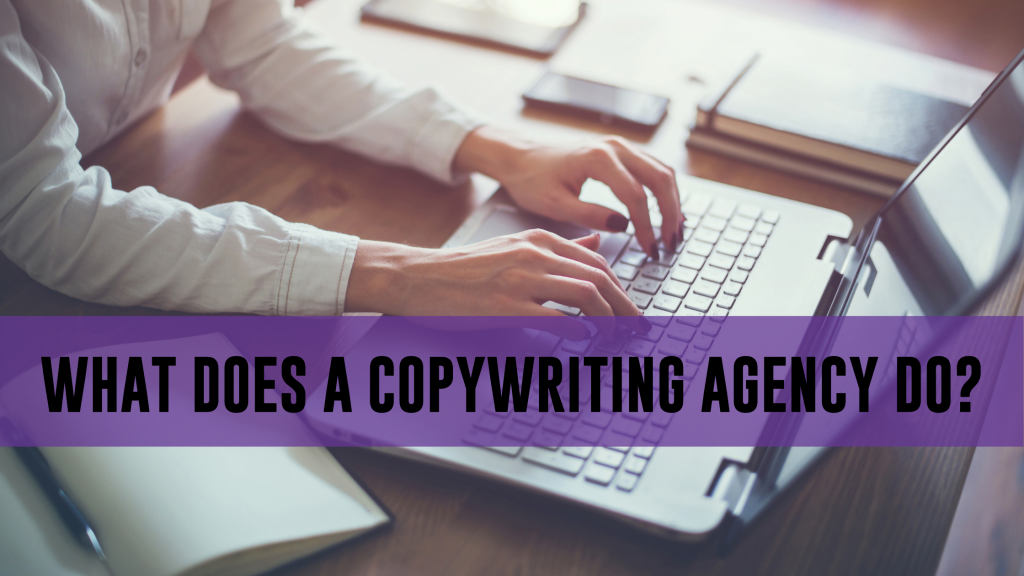 So, what exactly is a copywriting agency and how does a copywriting agency actually work?
A copywriting agency is a B2B company that provides copy (and often content writing) services as a third-party provider.
Copywriting agencies either work on a freelancer model, full-time employee model, or a mixture of both. Copywriting agencies often also employ designers, search engine optimization experts, and UX specialists.
What Types of Writing Does a Copywriting Agency Provide?
Some copywriting agencies specialize in specific areas whereas other agencies (like ours) are generalists and work across multiple formats.
A copywriting agency might provide:
Web copy (sales pages, landing pages, etc)
Ad copy and advertorials
Scriptwriting
Slogans, taglines, and titles
Ebooks
White papers
Social media copy
Case studies
Product descriptions and packaging copy
Blog posts
Articles
Guides
and SO much more.
It's important to note that not all writing is considered 'copywriting,' and is rather considered content writing. Some copywriting agencies employ both copywriters and content writers. Content writing and copywriting require two different sets of skills, but not every writer can do both.
And yes, at Amplihigher, we have copywriters AND content writers!
A Day in the Life of an Agency Copywriter
While the daily tasks of a copywriter varies from agency to agency, most copywriters will complete the following tasks in a single day:
Review project briefs
Conduct deep research on their clients' business and offers
Evaluate current content and marketing strategies
Content research
Keyword research
Market research
Writing. A lot of writing
Revisions
Work with editors, marketing departments, designers, and creative teams to implement the content
Test and measure, test and measure, test and measure (and repeat)
Within each of these nine tasks are multitudinous sub-tasks, such as running analytics, developing and refining client voice, exploring search engine optimization tools, meeting with clients, and more, all within project deadlines.
What Does Working With Amplihigher Look Like?
Curious how it works when you partner with us? Here's how it works when you become an Amplihigher partner: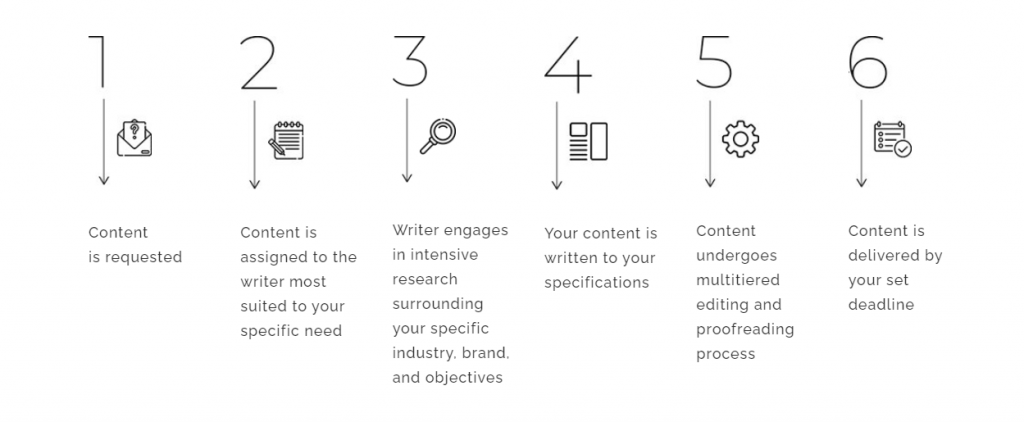 As seen in the image above, with a one-step ordering process, we've streamlined the process of copy and content partnerships.
Looking for more information on our white label copywriting services? We'd love to hear from you. Contact a member of our team and let us know how our copywriting agency can help streamline your marketing and amplify your brand.