AMPLIHIGHER INTERNSHIP PROGRAM.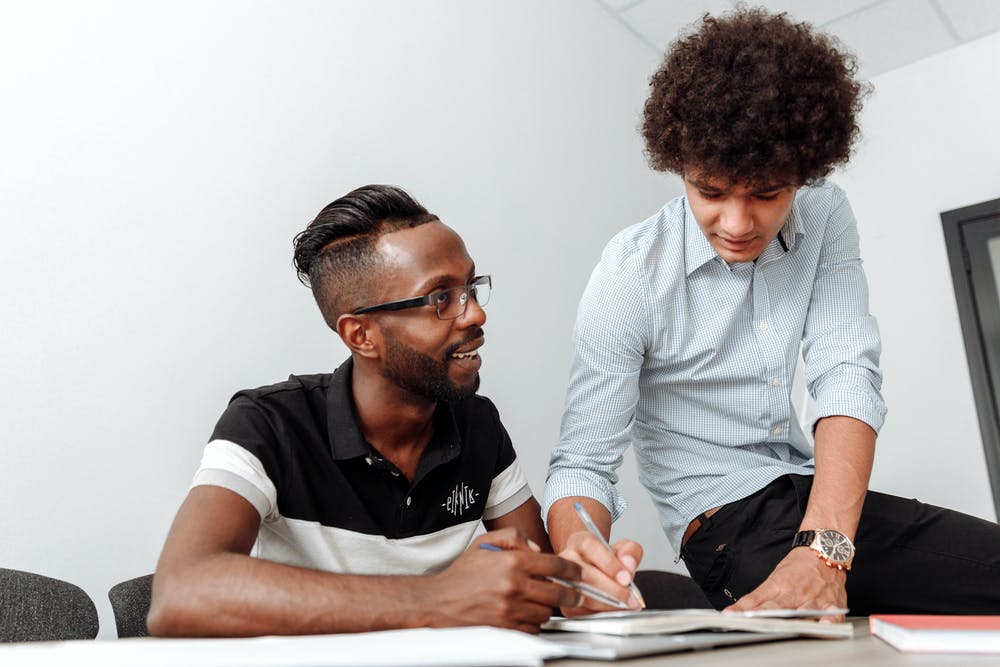 Amplihigher Internship Program
GAIN AGENCY EXPERIENCE WITH AMPLIHIGHER
Our internship program is designed to provide in-depth agency experience to those wishing to enter the copywriting field. More like a class than a typical internship, the program is learning-intensive and hands-on. Our objective is for interns to exit the internship having gained critical and actionable knowledge that can be applied professionally and immediately.
COPYWRITING INTERNSHIPS WITH AMPLIHIGHER
Upon acceptance into the internship program, interns immerse themselves in all aspects of the copywriting process. From in-depth research to crafting content for a variety of platforms, interns gain real world experience while under the supervision of editors, staff writers, and project managers.
Upon completion of the internship, interns will exit with a portfolio of polished pieces and a recommendation letter.
Internships are offered four times per year and are designed primarily for students that need college credit, but we extend our internship opportunities to those seeking a professional internship as a pathway to changing careers.
The copywriting internship at Amplihigher is an incredible opportunity to gain real-world copywriting experience, and a great way to get an early advantage in the field. I really grew as a writer throughout my internship. It can be tough work, but the challenge made me better at my craft. I'm a faster, more confident, and more capable writer now than I was before the internship. It's already giving me an advantage as I'm just starting out in the industry– not many copywriters get started with a portfolio of professional, published blogs, landing pages, and articles. Any beginning copywriter can benefit from interning with Amplihigher." – Campbell, former Amplihigher intern
The Amplihigher copywriting internship has been extraordinarily rewarding. As an intern, I was given the opportunity to work on a variety of writing projects that pertained to a wide range of industries. We participated in a professional industry environment by adhering to deadlines, communicating with various departments, and working together to produce high-quality work. Amplihigher copywriters is comprised of a stellar staff who answered all of our questions and gave insightful feedback. There was a great balance of support and trust — we were provided with helpful information as a foundation for the creative freedom that we were afforded. The overall improvement in my writing skills is visible in the rich portfolio that I have been able to build. Altogether, I have acquired valuable skills that are applicable to future positions in the communication field. I would recommend the Amplihigher copywriting internship to anyone looking to refine their writing skills through engaging and meaningful work. -Isabelle, former Amplihigher Intern
Through my internship at Amplihigher, I developed critical professional skills such as project management, decision-making, and flexibility. As the Social Media and Marketing Intern, I regularly communicated with the CEO in addition to the graphic design and copywriting interns. Ultimately, it was extremely rewarding to complete long-term projects in addition to daily tasks.
Start Your Journey With Amplihigher
We offer both full and part-time internships to allow interns to gain experience while still attending classes. We work with writers that have strong writing skills that are looking to further their professional development. We only accept five interns per semester and the applicant pool is competitive; when applying, include five to ten of your best written pieces.