Updated May 11, 2023
There's something to be said for knowing your lane and staying in it. You find what works for your brand and dominate that space.
But, what happens when the well runs dry?
What happens when platform algorithms change?
What happens when social media users leave a platform en masse for the latest trending platform?
Then you're back to square one.
Omnipresence in your marketing means that wherever your target audience is, you have an established presence. Omnipresence means more eyes on your business and more opportunities for expansive growth.
But how do you achieve omnipresence in marketing? How do you collapse time and streamline the content creation process while still managing multiple channels?
How do you do it while staying within your marketing budget? How do you keep up on top of all your other business obligations?
And, more importantly, how do you do it right?
Let's dive deep into how to create omnipresence in your marketing and what you can do to make it both time and cost-effective.
What is Marketing Omnipresence?
Marketing omnipresence is defined by what the root words mean, "present everywhere." It's a holistic, whole-world approach to meeting prospects everywhere they are. It's communicating and showing up across multiple channels.
Omnipresence marketing is organically using the platforms as they were designed to be used rather than forcing "what you know" where it doesn't fit. It's using data and engagement metrics to dig into what works and show up in that same way even more.
It allows you to reach more people on more platforms and create stronger connections with your target audience. You're not limited only by the people that are on Twitter because you're also delivering content on Instagram, Pinterest, and TikTok.
Marketing with an emphasis on omnipresence is to saturate the peripheral and direct view of your customer avatar and build brand awareness. It's the most effective path to establishing trust and credibility in your market.
What is Content Marketing?
The core principle of content marketing is to distribute value-driven and practical information rather than simply promoting your offer. It provides tangible and relevant data to help them solve problems or overcome obstacles.
Promotional and advertising content is taken in with every sweep of the eye. Content marketing offers something in return for their attention. A practical tip. A trick of the trade. A helpful resource. A how-to guide. A relevant case study. A how-to tutorial.
It's proof that not only do you know what you're talking about, but you're also eager to serve. Content marketing shows you're invested in the results and successes of others.
You can also save a good chunk of your advertising budget with content marketing. It's a sweat equity investment, as opposed to a paid strategy like ads.
Do You Need Both a Digital and Traditional Presence to Achieve Omnipresence?
Omnipresence in traditional marketing operates by the same principles. Be everywhere your customer is. If you're a cosmetics brand, you need to advertise at beauty stores like Sephora and Ulta.
If you're a pet brand, you should be geting in front of eyeballs at PetSmart and PetCo stores. Here are a few traditional media outlets to build an omnipresent brand.
Billboards
Nothing says hello like a 12 by 8 feet roadside flyer. Well-traveled routes are lined with these massive and highly effective advertising channels that are suitable for both local and national brands.
Radio Advertising & Streaming Ads
Radio and streaming ads (think podcasts) are strong contenders for non-internet advertising campaigns. They're budget-friendly and highly memorable. Whether it's shared as a shared story sponsorship or in a musical promo, these can give your brand access to a wide scope of potential customers.
Co-Promotion With Local Businesses
This strategy builds strong community relationships and a high level of credibility. Co-host a local event with other brands and business owners in an adjacent or complementary industry.
Sponsor a little league team or school activity. Create a charitable outreach and recruit volunteers. Make connections with local consumers and entrepreneurs to inspire trust in your community and establish an omnipresent brand.
Vehicle Wraps
This is a local marketing tactic that quite literally goes wherever you go. Have you ever been in the car, driving around, and ahead of you, you saw a graphic or offer on another vehicle and looked it up on your phone?
If it's related to something you're interested in, shopping for, or even a competitor, it's a curiosity-piquing approach that makes the information immeidately accessible. This means it works!
SWAG
Swag is branded gear, apparel, and accessories given away for promotional purposes. Get a new lead? Send a hat. Recruit a new member? Give them two notebooks, one to keep and one to give way.
Other Out-of-Home (OOH) Advertising Outlets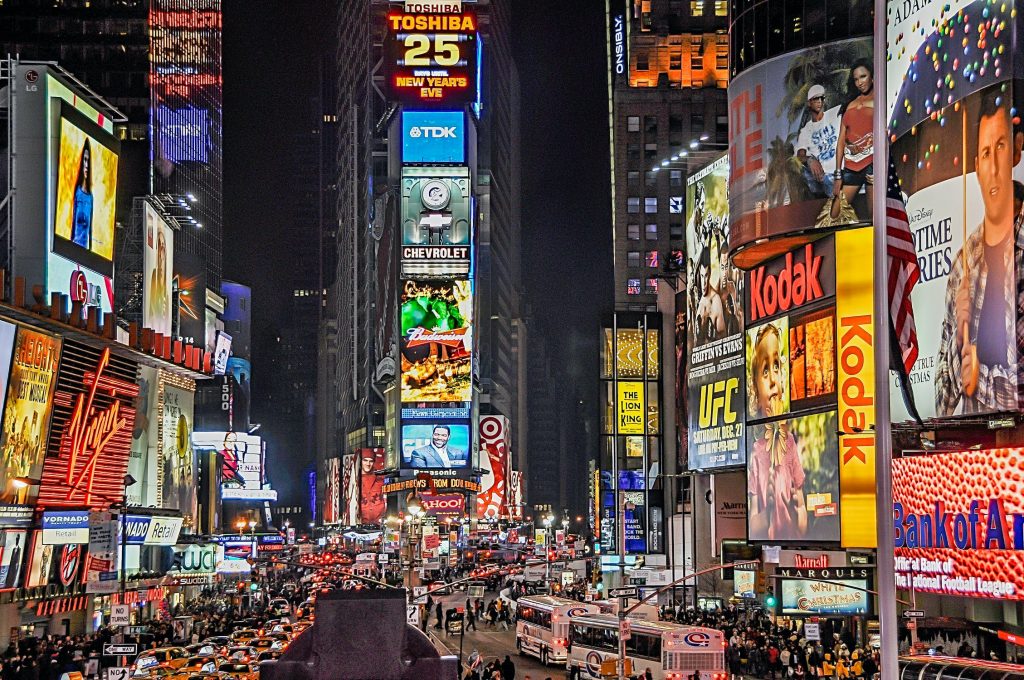 We've talked about billboards already, which is one form of OOH advertising, but it's only a small sliver of this category. When you leave home, how many ads do you see without even realizing it?
What about all of the bus stop ads, benches, subways, taxi cabs, delivery trucks, movie theater ads and posters, exterior signage, mall kiosks, ads on restaurant menus, and murals?
How Your Brand Can Achieve Omnipresence in Your Digital Marketing?
A common misconception about mega brands like Pepsi and Taco Bell is that they're already social staples; they don't need to advertise. The very fact that they appear every time we leave the house is proof that they're deploying omnipresent marketing.
Here are several other omnipresent marketing tactics you should be using in your campaigns.
Blogs and Articles
Blog articles are a form of content marketing that keep readers and search engines up to date on who you are and what you do. 
Your Website's Blog
Blog articles are a low-cost but highly efficient tactic to attract more traffic and new clients. By producing relevant and engaging content for your target market on a regular basis, you always stay at the top of their minds.
When you publish new content for your blog, share it on all social media channels. Talk about it on your podcast. Make a short or long-form video about the article. Don't replicate the content exactly but share the essence of it and start a conversation.
Medium
Medium is a social publishing platform that is open to anyone. Celebrities, government establishments, and your aunt Edna can all make their mark on Medium with written content.
It's an ideal platform for long-form content that serves a practical, thoughtful purpose, but entertainment and pop culture can be found there as well. There are content guidelines that prevent affiliate or self-promotional content, but it's still a great way to reach a new and wider audience.
LinkedIn Articles
LinkedIn is the holy grail of B2B networking. It's essential to leverage and master this platform to boost your omnipresent efforts. Here you can share industry insights, practical tips, brand messaging, and activities.
Posting new and platform-specific articles for LinkedIn is recommended, but you should also repurpose your blog content to match your LinkedIn audience.
Thought Leadership Opportunities
Establishing your place as a thought leader in your industry requires the support of other related industry partners giving their stamp of approval. The most effective way to make this transition is to implement a guest-posting strategy.
This not only puts you and your content in front of readers who trust the source but it also enhances your backlink strategy, which improves your website quality in the eyes of the search engine algorithms.
Video Content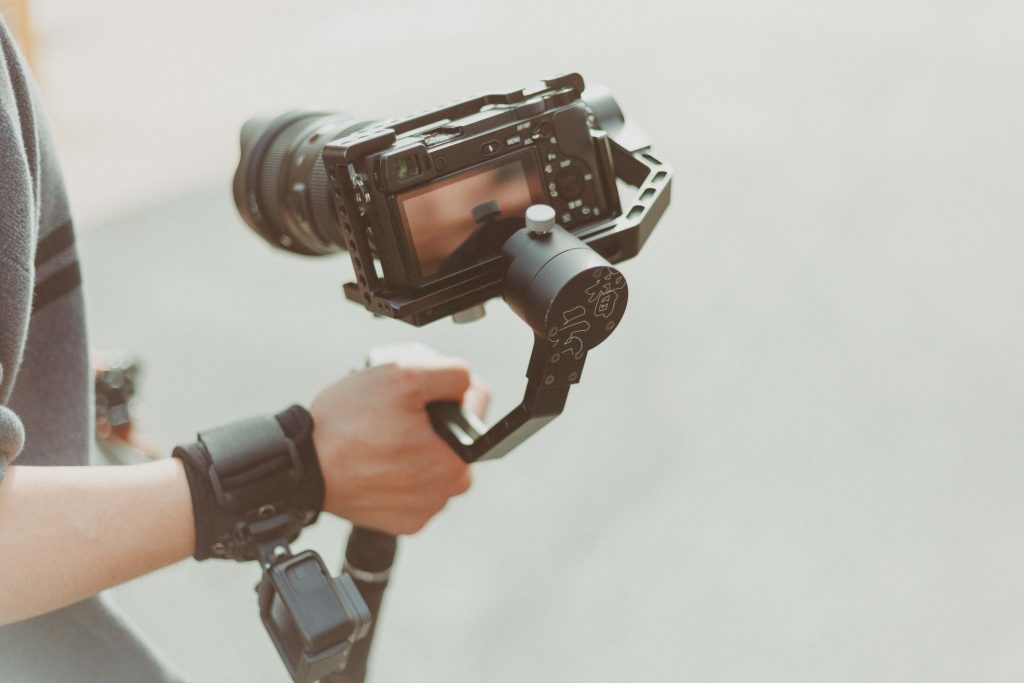 Videos are top of the food chain when it comes to organic marketing content. The principle of recycling and repurposing written content holds true for videos. Whatever you create for one platform can be edited and enhanced to fit any other social media platforms or marketing channels.
Brand Videos
Brand videos talk about concepts and messaging without direct promotion. They're designed to create a positive association with viewers and boost engagement. For example, food brands that feature recipes using their products would fit into this category. It's not a direct sell. It's more subtle but still effective.
YouTube
YouTube isn't a platform as much as it is a search engine. It's the second largest online, just behind Google. Being a search engine, consumers go there to look for something specific. Content that's made for intent-based searches is the most successful.
Short Form Videos
Reels, Shorts, and TikTok. These are examples of matching the consumer's energy with what you offer. Instead of making them sit through your boring presentation, give the people what they want. And what they want is short form, entertaining content that educates and inspires.
Audio Marketing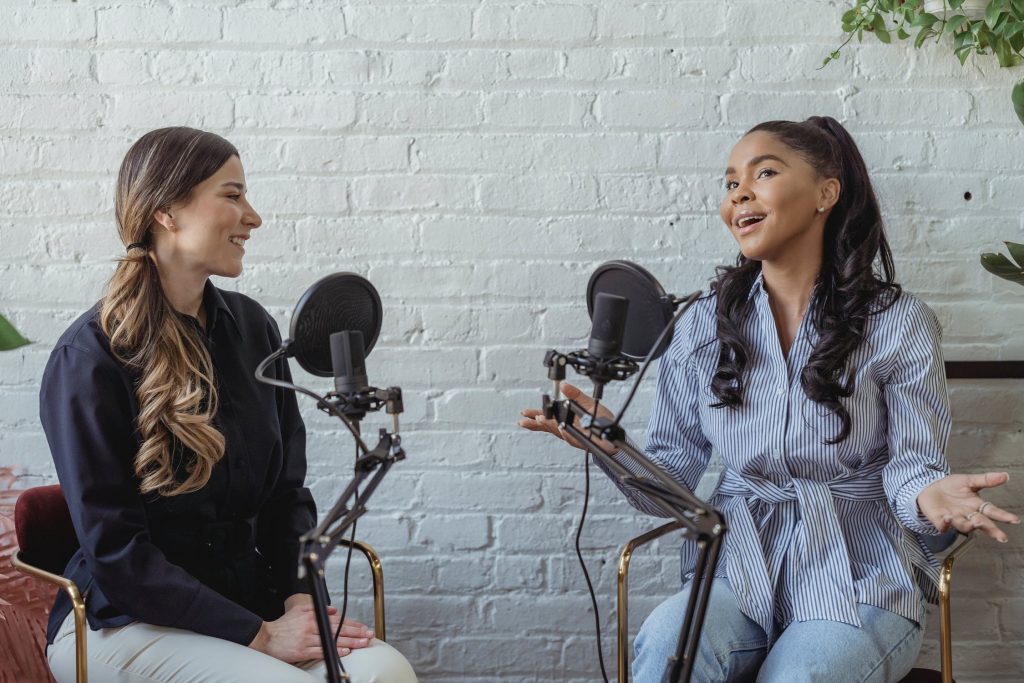 Audio content offers listeners flexibility that isn't available with reading written content or watching a video. It allows the listener to stay engaged or even binge-listen while multitasking, driving, or working out.
Podcast
Creating episodic audio content allows you to keep your audience engaged and serve relevant information over time. A shortcut to podcast content is to rip the audio from video content and share it on your podcast.
Clubhouse
When Clubhouse hit the scene in 2020, it took the world by storm. The format is one part interactive podcast and one part TedTalk. It was designed to make live interaction with top experts accessible.
You can create rooms to talk about relevant topics, bring guest speakers up to the virtual stage to talk, and collaborate with other creators. This is an excellent way to have organic and practical conversations directly with your target market.
Spotify Greenroom
In answer to Clubhouse, Spotify Greenroom is a live and interactive setting where people can virtually interact in real-time. From the creator's profiles, audience members can listen in to live stream broadcasts from their favorite hosts and industry experts.
Twitter Spaces
Twitter Spaces is another live channel that helps you make direct connections with your audience in designated "Spaces." You're no longer trapped by character count but can keep the conversation going in real-time.
LinkedIn Audio Events
This tool was created by LinkedIn to challenge the Clubhouse phenomenon and was designed to mimic a real-world conference or meeting. Listeners can join an event just to listen or to contribute. This is an excellent forum to engage people you're already connected with as well as new contacts and start a relevant discussion.
Dominating Social Media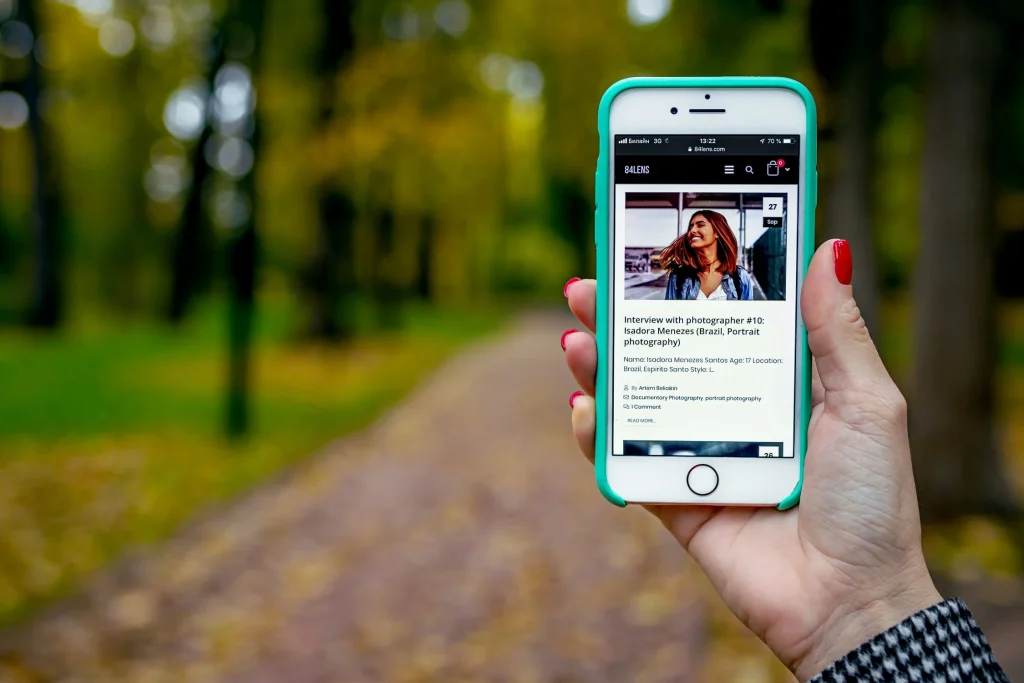 People are social beings, and they're on social media. You should be too!
Facebook Page
If you have a business in real life, it needs a Facebook page. This should be your hub for written and engaging content that meets your audience where they are. It's also one of the simplest platforms to run paid advertising, should you add that to your strategy.
Facebook Groups
Niched groups offer a stronger sense of community you can't get with a business page. It also allows you to gatekeep some of your more specialized content and make it exclusive.
Instagram
This is Facebook's visually-driven, bigger little brother. It's the top platform for influencer marketing and takes a different approach to content with busy Reels, hashtag strategies, and Story Highlights that allow you to categorize your content.
The opposite of Facebook, the first thing you see on Instagram is the image, as opposed to the caption. This doesn't mean captions aren't important, only that the visual has to make a strong enough appeal for the viewer to "read more" on the caption.
Twitter
Twitter is a strong marketing tool that allows you to connect directly with a wide audience and deliver quick and concise content in 280 characters or less. You can share images and links to direct traffic elsewhere, but the content you make for other platforms must be adapted to suit Twitter.
LinkedIn: Personal Page
Use LinkedIn as you would an in-person networking channel. As yourself. Should your business have a LinkedIn business page? Yes. But you don't wear a sandwich board sign to meetings and only interact as such.
Engage as a person on behalf of your business. Creating value-driven and relevant content from your personal profile also helps to enhance your credibility and thought leadership, as opposed to if your business posted the same content.
LinkedIn: Business Page
This should be used as a hub for brand and promotional information that might be "too pushy" on your personal profile.
LinkedIn Groups
Similar to Facebook Groups, Groups on LinkedIn connect like-minded and industry adjacent professionals to build stronger relationships and share relevant insights, even if they're not connected.
Quora
Quora is an online forum for deep conversations around topics, brands, and movements. Brands can learn what questions their ideal customer has and what struggles they're experiencing.
Reddit
Reddit never stops changing. It's a constantly evolving forum bursting with every type of content, from pop culture and breaking news to customer support and troubleshooting tutorials. It's a valuable tool to see and engage in conversations around your brand or industry.
Pinterest
Pinterest is another visual platform that is the most effective when you design content to match how your target audience will use it. Anything from recipes and crafts to digital downloads and detailed tech tutorials can be found here. Unlike other social media platforms, Pins are designed to send traffic off the platform and can be a big traffic driver.
Save Time: Streamline Your Content Creation
The secret to omnipresent marketing is to work smarter, not harder. Every blog article you publish is the beginning of a content waterfall that spreads to all of your social and marketing channels.
What is Content Recycling?
Content recycling is the strategic repurposing of existing content for distribution across multiple platforms. This is not a "cut and paste" tactic but rather adapting the same topic to fit each platform. This helps you expand the reach of your content while maintaining consistent messaging.
How Do You Recycle Your Content?
Batch your content production together and make everything at one time. Just one piece of content, you have the framework for a week or more of content.
Multiply that by how many educational and value-driven articles you can write in a day and you're looking at the makings of a long-term, omnipresent marketing strategy to saturate the feeds of your audience.
What's the "Twitter version" of your article? Share the highlights with a link to the finished piece. One article can be a series of Instagram or Facebook posts that keep the audience engaged on the topic for several days.
One article can be the core concept of your next podcast that's then broken down into sound bites for more social media content. Film your podcast as you record it. Now you have long-form video content for YouTube that can be sliced into smaller pieces for YouTube shorts, Instagram Reels, or even TikTok.
These are simple tactics to help you diversify your online presence online and establish your authority in your niche.
Here's a Tip: Go Evergreen
Evergreen content is topics and pieces that never go out of style. It's always relevant to your market and will always be a pillar of your strategy.
You can repost the same content again at a later date and still generate interest and engagement. There are social media posting tools, such as Smarter Queue, that help you organize and automate your evergreen content by automatically resurfacing past content.
Marketing Omnipresence Frequently Asked Questions
Is content repurposing the same as content recycling?
These terms are often used interchangeably, but they do have different meanings.
Content repurposing is when each piece is transformed into a new format. When you use a blog article to create the outline of your script for a podcast episode or an infographic, this is repurposing.
Content recycling is reusing the same exact content again at a later date. For example, you could release the "updated version" of an article from last year, but the contents or intent of the piece is the same.
Is omnipresence the same as omnichannel marketing?
Omnichannel is simply being available in all the relevant places. Omnipresent marketing is actively serving and engaging on all those platforms.
They can be used synonymously; however, just because you have a Facebook page for your business doesn't mean you're "present." Being omnipresent means that you're saturating the feeds, minds, and space of your target market from multiple angles.
Wherever they scroll, you're there. If they search for content related to your brand, you're there. If they're looking up targeted hashtags, you're there.
Why do you need to be on multiple channels?
Most people with a smartphone have more than one social media account or use more than one platform to conduct business and build relationships. You want your business to be wherever they are.
How can you measure the success of your content across different channels?
Track your engagement metrics such as reach, comments, and shares for every post. You will learn two things: what kind of content or topic is most successful and what platform gets the most interaction. Stay on all channels, but you may focus more of your engagement efforts on the platform that your audience responds to the best.
How do you know what kind of content to create?
Your brand should be known for something. Establish three to five core content pillars that serve as categories for your brand.
If you're a video production company, you're not going to talk about skincare. Serve what their needs are. What are frequently asked questions from your customers? What challenges do they face? How can you help them overcome those challenges?
Use tools like Ask The Public to learn the most common questions related to your content pillars and stick to your strengths.
It ALL Starts With Written Content
Every piece of content, be it video, social media, or audio, is birthed from a written piece. It could just be an outline, but it's the foundation for everything else you produce.
If you don't have copywriters or content writers on staff, this could be challenging to add to your already precariously balanced workload. Partnering with a content and copywriting agency can streamline production and make omnipresence in marketing much easier.