Publishing an ebook is an effective way to show potential customers that you are indeed an expert in your field. However, even the most prominent industry experts rely on ghostwriters to create ebooks on their behalf.
Ebooks are also one of the most complex – and longest – forms of content marketing, meaning overall structure, flow, and organization must be taken into account. Writing an ebook is a time-consuming and challenging undertaking. Hiring a ghostwriter to write an eBook allows you to establish your authority in your industry without the tedium that comes along with it.
Ebooks are a sophisticated form of web 2.0 capabilities. It amplifies the book's usability even further by powering it with more interactive technology, like with hyperlinks. Ebooks can be used in ways unthinkable with the traditional physical book.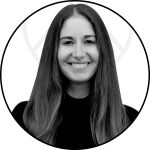 Accessibility is a huge factor to consider. Your book can be pulled up on a smartphone, an e-reader, or even an iPad or similar tablet at the reader's leisure. Physical books aren't as easily portable as an electronic file, so whether your reader is on the bus or in a waiting room, your book will be immediately at their fingertips.
Once the book is produced, it is your property and can be reproduced ad infinitum. This serves the purpose of enhancing your brand's image, establishing your credibility in the field, and not to mention the sales you can make off the piece of literature.
Because ebooks are web 2.0, you can link to previously published or posted materials of your work. This creates a finer stream of conversation within your own works and allows your audience to follow this timeline of information (linking chaining). Additionally, it provides new ways to market your brand by establishing these ties to your overall body of work.
Because ebooks don't require any physical production, you are also saving money on those labor and material costs, and you're not contributing to environmental waste. EBooks are environmentally friendly and sustainable, and the relative benefits of accessibility and link chaining are making the form more popular.
Like any other book, your ebook is structured by a series of chapters, and even subchapters, that contain complete ideas. Organizing your book in advance with outlines for your chapters and subheadings within those chapters not only justifies your book's order but also provides you with a clear guide for your content to take shape.
Consider what you want your ebook to be about. It needs to be a topic worthy of a long discussion with many moving parts. It is like the amalgamation of all your blog posts into one super text that threads them together. It also has to be a topic your audience will be interested in.
Creating your ebook will require a lot of research. Even writing an article can take hours, if not days of invested research, writing, and editing. Doing this on the scale of a whole book is a much bigger undertaking and requires a fair bit of planning to be successful.
Maintain the same structure across each chapter to ensure consistency and an easier writing process. Achieve this by outlining your whole book, complete with chapter titles, topics, and subtopics, and how they feed into one another.
Your photos should enhance the content. Including pictures in your text will create a more visually appealing text, but if it's just there to please the eye, it may be hurting the content inadvertently with cheap thrills.
Quality content increases engagement with your customer base, but when other websites backlink your webpages as an authoritative source, it generates more organic traffic to your webpages. Building your audience with backlinking and maintaining viewers as they land on your pages will also contribute to your SEO and raise your page to the tops of search results pages for related keywords.
OUR PROFESSIONAL WRITERS SPECIALIZE IN GHOSTWRITING EBOOKS.
Our agency copywriters are expert researchers that can ghostwrite your ebook for you. Ghostwriting is a common practice that entails hiring a professional writer to complete every step of the writing process on your behalf. The ghostwriter takes no credit for the finished product: the final ebook is published under your name. Amplihigher's team of professional writers relishes the intricate process of outlining, researching, composing, and editing an ebook.
We can also provide ebook cover design and formatting services for an additional fee.
In addition to ebook writing, Amplihigher's professional writers specialize in:
Beauty and Skincare Copywriting
Financial Copywriting
Industrial Copywriting
Legal Copywriting
Lifestyle Copywriting
Marketing Copywriting
Medical Copywriting
Pet Care Copywriting
Product Descriptions
SEO Copywriting
Scientific Copywriting
Scriptwriting
Social Media Copywriting
Web Copy
Wellness Copywriting
Our copywriting team is not limited to the above specialties. Our agency copywriters are research writers and can create actionable content for virtually any industry. Contact us if you need professional copywriting for a niche industry.
GET STARTED WITH AMPLIHIGHER
Our ebook writers can turn your ideas into words and make publishing an ebook a reality. Contact a member of our copywriting agency team today to get started!