Although "blogging" may seem like a relatively dated term, having a blog as a part of your business's website is a prevailing content marketing practice, and essential as part of an overall digital marketing strategy.
Maintaining a regular blog allows your company a platform to share industry updates, showcase company accomplishments and highlights, and detail your business services. A regularly published blog also signals to Google, Bing, Yelp, and other search engines that your website is active and relevant, placing you higher in search engine results.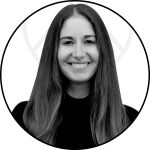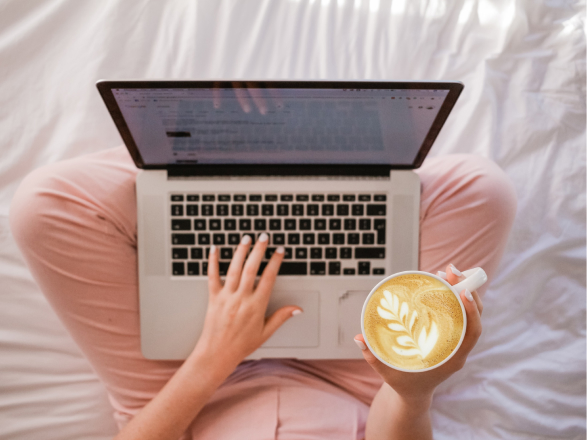 WHY YOU SHOULD INVEST IN A BLOG
Blogging affords you opportunities to engage with your audience and create a substantial return on investment for minimal cost.
Some people create blogs for their hobbies and special interests. Those types of bloggers produce unique and otherwise compelling information into their community. If they grow a big enough following, they can establish ad revenue streams for a passive income.
Businesses create blogs to improve their credibility and authority in their industry. Blogging advertises your services, contributes valuable information to your field, and forges a bond with prospective customers through the organization's unique tone. While blogging provides the essential function of boosting your search engine results page performance (SERP), it is also understood that quality content generates real leads to grow your customer base and bottom line.
Your blog must be actively maintained to produce these desired results, which may require hours of your time for a thoughtful, well-researched piece. Blog posts generally range between 500 and 3,000 words and must be organized cohesively, written in an actionable manner, and optimized for SEO. The copywriting agency team at Amplihigher partners with creative agencies and businesses worldwide to provide compelling, effective, and unique blog content that boosts brand visibility.
BLOGGING FOR YOUR TARGET AUDIENCE
Regardless of who your audience is, the demand for quality content never diminishes. Demonstrating your expertise in a field with relevant insider information, personal anecdotes, and industry news are all topics to base a blog post on because they build your credibility on top of contributing valuable knowledge to them. Blog content should be readable and optimized for search engines with appropriate headers, subheaders, short paragraphs, and bulleted points.
The team of SEO content writers at Amplihigher are experts in effective and actionable blog writing. Whatever niche you occupy, our professional bloggers can write engaging and blog posts for your business.
Every word on your blog has the potential for maximum impact; our copywriting team learns the nuances within your industry and captures your brand's voice to create the most effective content possible.
OUR PROFESSIONAL WRITERS SPECIALIZE IN BLOG COPYWRITING
Our professional writers specialize in a wide variety of industries, including but not limited to, the following:
Beauty and Skincare Copywriting
Financial Copywriting
Industrial Copywriting
Legal Copywriting
Lifestyle Copywriting
Marketing Copywriting
Medical Copywriting
Pet Care Copywriting
Product Descriptions
SEO Copywriting
Scientific Copywriting
Scriptwriting
Social Media Copywriting
Web Copy
Wellness Copywriting
Have a unique industry that is not on this list? Let us know! Our writers are expert researchers and can write for virtually any niche.
GET STARTED WITH AMPLIHIGHER
Blog writing is crucial in online marketing and brand development. Our copywriting agency team works with your business to create the most effective blog posts for your business, designed to expand reach, boost search engine visibility, and increase revenue. Contact a member of our copywriting team today to partner with the Amplihigher team.