legal Copywriting for Attorneys, Lawyers & Law Firms
High Impact Content For the High-Stakes Legal Industry
accelerate authority with strategic
legal writing services
Accelerate your authority and establish your position as an industry pillar through meticulously strategized content with Amplihigher. 
WHY YOUR FIRM NEEDS A LEGAL WRITING SERVICES AGENCY
Whether your practice specializes in family law, employment law, environmental law, corporate law, criminal law, or another highly niched practice area, you need legal content writing services that builds a reputation that precedes you. 
To consumers, where your law firm shows up in search results is a direct reflection of your efficacy.  Your authority dictates your reputation, and the first impression of your authority to new clients is your online visibility.
Data-informed legal content created with laser-focused strategy is how you get there.

Google wants to see high value, useful, and insight-driven content written for humans, by humans.
And so do your clients.
When you partner with our legal content writing agency, you get 100% strategic, original content that moves the needle for your law firm and earns the trust of your community. 
bold, authoritative legal content written for humans, by humans.
No copy/paste.
No AI-generated content.
No outsourcing.
Just high-impact, authoritative, ethical content written by our in-house team of expert-level legal content writers. 
"There are so many moving parts, ideas, concepts, deadlines, and team members – We work. And no matter what we need, big or small…
Amplihigher is CONSTANTLY meeting us where we are
…providing high-impact products, and partnering with us in the most effective way.  They aren't just partners, they are an intricate part of our business success.
Allison Todd
Operations & Digital Growth Strategist
what a legal copywriting & content writing agency can do for your law firm
Legal content marketing is an inbound marketing strategy that establishes your firm as an industry pillar. Here's what you can expect when you work with our law content writing agency:
maximized search engine visibility
Law firms that dominate the search engines dominate their market. Strategic legal content maximizes visibility so that potential clients find you quickly and easily when they need representation. 
When it comes to legal matters, no one is searching through multiple pages of search results. Your search engine position serves as an indicator that your firm is a reputable resource.
Our data-informed, intent-matching methodologies increase your online visibility so that you're found more easily–and more often.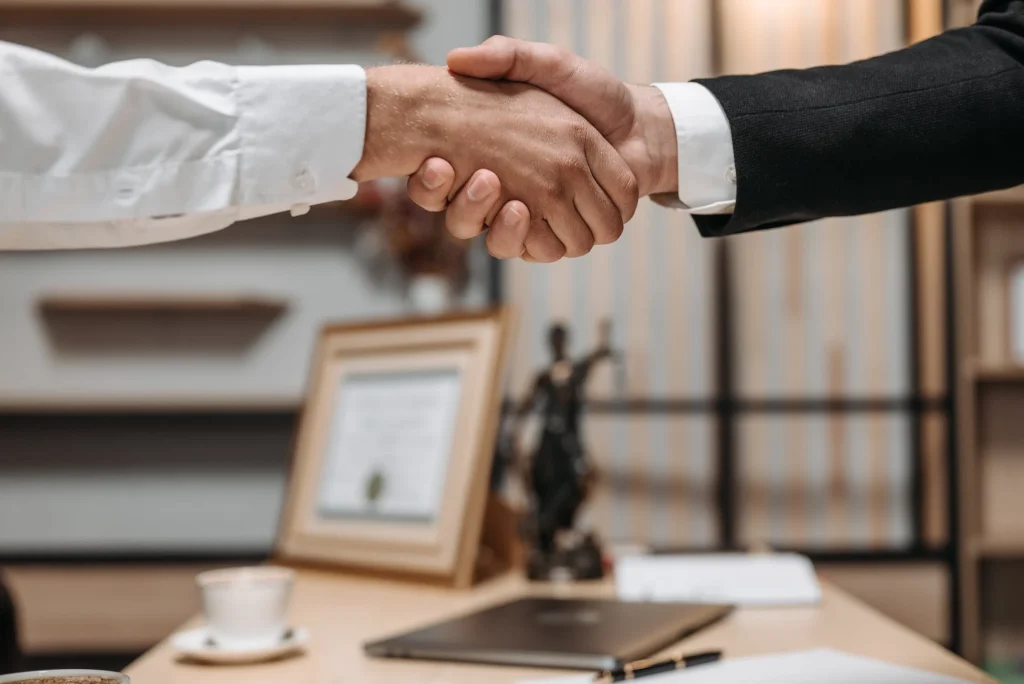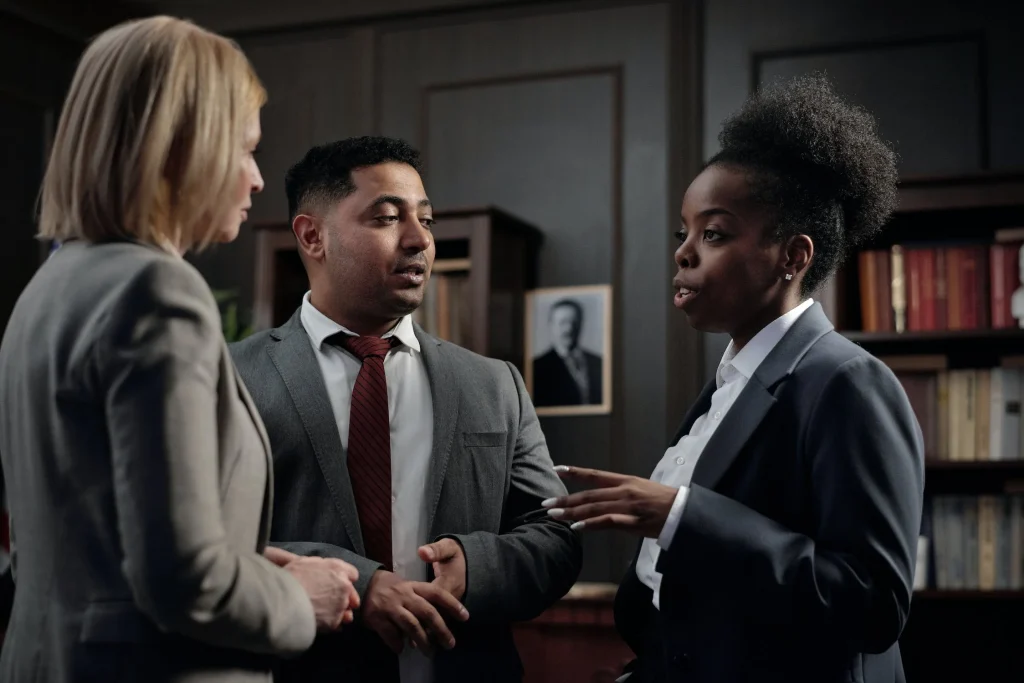 When your potential clients have a question regarding a legal matter, they typically employ a Google search before hiring a lawyer.
If your website provides easy to understand, factual, and actionable information, your chances of earning clients increases exponentially.
For most people, trust is a top factor when choosing a lawyer.  A legal content writing agency can create an online library of information that helps establish your skill, knowledge, and expertise in your practice area, earning client trust.
A legal matter can be life-altering. In this industry, trust is paramount.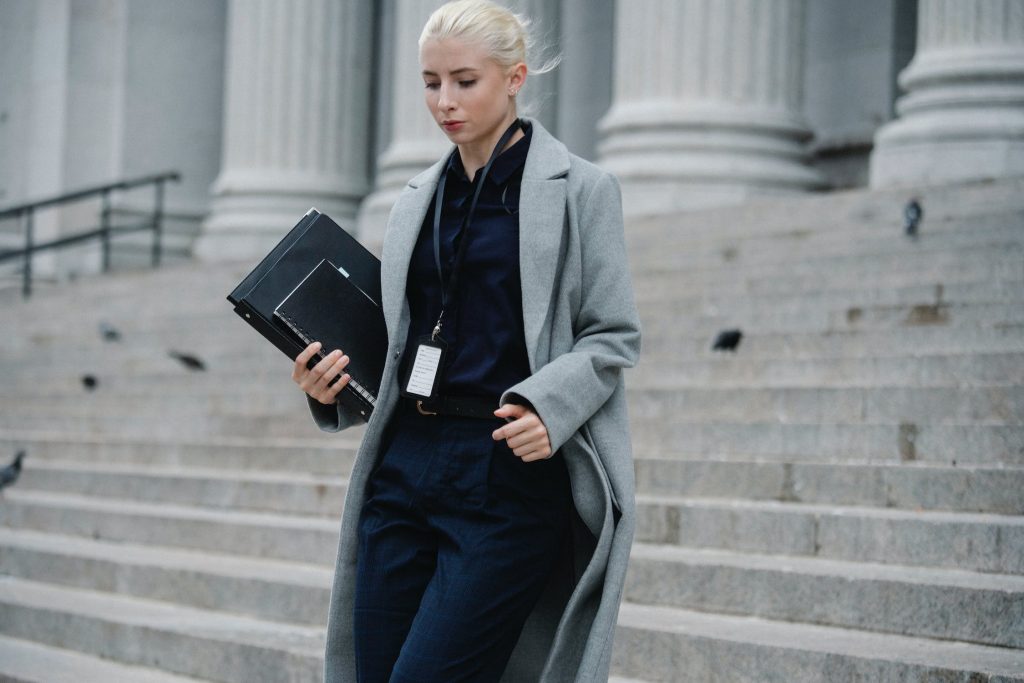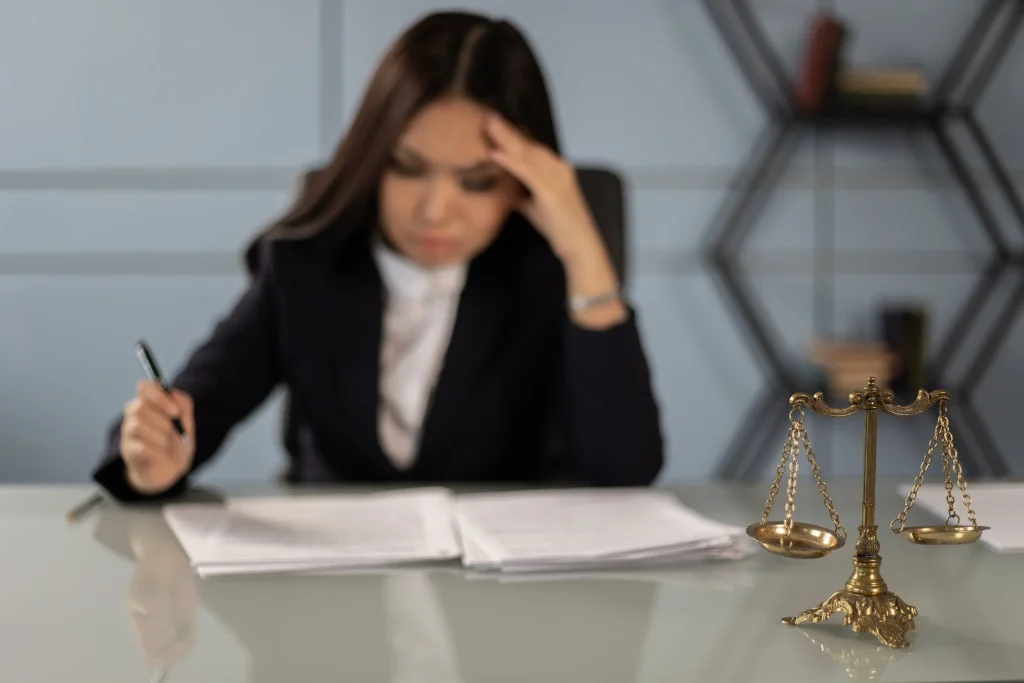 establish market authority
The legal industry is cutthroat and exceptionally competitive. Your competitive edge? Establishing yourself as a legacy firm through visibility, knowledge, and community trust. This is where legal content writing plays a key role. 
When you cement your firm as a pillar in the community, your reputation becomes virtually impenetrable. 
white-glove legal content writing services
from ideation to implementation
Legal content writing is a long-term strategy. You need an agency that takes a high-touch, 360-degree approach to your content to give you the best possible chance of success.  
Amplihigher's proven content strategies are your law firm's secret weapon.
strategy, creation, and implementation
Our law copywriting and content writing services integrate seamlessly with your firm's marketing department or as support o your external marketing or SEO agency.
AMPLIHIGHER legal CONTENT writing: how it works
We've simplified the content partnership process so that we can spend less time on the minutiae and more time generating high-impact content for your law firm.
our legal content writing process:
We collaborate with you to identify your short-term and big-picture goals and objectives + get to know your brand.
Deep-dive review and assessment of current website content, web traffic, site structure, and current SERPs.
Multiphase 360-content writing  strategy laser-focused on short and long term brand visibility and trust.
Content is created using Amplihigher's  proven, results-driven high-impact signature methodologies.
Content undergoes our proprietary multistep editing & proofing process for further search  optimization.
Video content, infographics, PDFs, and other value-driven content added for maximum impact.
Content is expert- reviewed to ensure accuracy and to boost your legal content's authority and trustworthiness.
Content is submitted to you for final review and approval prior to publication. Any final edits are addressed during this step.
Content is published on your website and contextual internal and outbound links are added according to content strategy.
Content efficacy is measured and reported to you during our quarterly meetings with your team. 
Dynamic, outcome-focused, high-impact content done for you from end-to-end. 
With the right strategy, the right content, and the right agency partner, your firm could see dramatic results in less than a year. In most instances, our clients start seeing measurable results in only a few months. 
Let our legal content writing agency accelerate your firm's success.
consider your content handled for the next 12 months.
We don't play small. Neither should your law firm. If you want to reap the benefits of strategic law firm content marketing, consistency is key. We only work with law firms who are ready to make that commitment.
Is your law firm ready to maximize visibility and experience sustainable growth?
Frequently asked questions about amplihigher's
legal content writing services
what does a legal content writing agency do?
A legal content writing agency creates intent-matching, search-optimized content that establishes authority with search engines and search engine users to improve visibility, generate leads, and develop a solid brand reputation. 
how do you hire a legal content writer?
The best way to find a legal content writer is to work with a content writing agency. A reputable legal content writing agency will employ expert search engine optimization writers with proven results.
why is it important to mark content as legally reviewed on a law firm website?
Legal content is heavily scrutinized by major search engines and certain standards must be met. Content that is marked as legally reviewed by a lawyer with a license in good standing is looked at as more authoritative by Google, and in turn, contributes to better search engine positioning. 
how long does it take to see results from a legal content writing strategy?
As a law professional, you're intimately familiar with the term "it depends." The same goes for legal content writing strategy results. While SEO content writing for lawyers is a long game, it typically takes an average of 60-90 days before you can expect to see changes in search engine rankings and  web traffic, and dramatic results can take a year or more. Remember: content marketing is a long term strategy, and if you want to see results, you need to remain consistent.
what about technical seo for law firms?
Your law firm website needs the right infrastructure to support a high-impact content writing strategy. If you do not currently have an internal SEO team or SEO agency partner, we work with a select partner that specializes in law firm SEO and can make a referral. We ensure seamless collaboration where these pieces of your project intersect.
what about thought leadership and guest posting?
There is a right way and a wrong way to utilize thought leadership publications and backlinks. While backlinks are crucial, your backlink strategy must be solid. Once you have ample legal content writing on your website, our agency can facilitate thought leadership and guest posting placement to further boost the authority of your website. 
maximize your law firm's visibility, traffic, and client acquisition With Amplihigher.
For More About SEO Content Writing Services, Read These:
Updated May 11, 2023 If you know anything about writing for SEO, you know how challenging it can be to write high-ranking content–especially if you're
Whether or not your content ranks on Google's front page–and how long it takes to actually get there–depends on several factors. Some that are in your control and some that are not.
Updated May 11, 2023 Contextual linking is a hyperlink in a piece of text that indicates to search engines and users that there is other
LET US KNOW HOW WE CAN EXCEED YOUR EXPECTATIONS!
From startups to Fortune 500 companies, we are dedicated to serving business at all stages of development. We partner with creative agencies to provide actionable, strategic copy that elevates your objectives and furthers your initiatives.