COPYWRITING FOR SOCIAL MEDIA .
Your business likely has multiple social media channels for engaging with your customers and potential leads because it is essential to any marketing campaign. Facebook achieves billions of unique engagements on posts every month, and Twitter has recently experienced exponential growth — not to mention the extreme popularity of Instagram with Millenials and Gen Z.
Social media is the modern-day word-of-mouth. Amplihigher offers professional copywriting services for your multiple social media platforms that expand your brand and increase your visibility.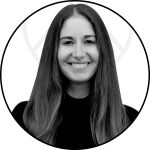 WE CRAFT UNIQUE CONTENT FOR EVERY PLATFORM
Creating excellent content doesn't mean much if it doesn't maximize its outreach; it's not enough to be active across your media; your content has to be unique to every platform. Unique content for each post is favorable to both social media users and search engines.
Your audiences will have different preferences for different platforms. Twitter is a very concise platform where polls, memes, and other interactive campaigns are popular, whereas Linkedin is strictly a professional environment. Matching your tone to the different platforms is essential for maximizing your engagement.
SOCIAL MEDIA COPYWRITING THAT MAKES AN IMPACT
Social media isn't the place for long-form writing. Instead, it is a place where brevity is rewarded. Our writers have years of experience writing captions that fit within the acceptable word limit that pack a punch, engage your target audience, and call your consumers to action.
Grammar and spelling still have an essential role in social media. Just because we're infusing informal language, emojis, or even memes into business content doesn't mean we shouldn't promote a professional image. Thus, all of our social media content is drafted and reviewed in our multi-tiered editing process to ensure impactful, accurate, and error-free content.
OUR PROFESSIONAL WRITERS SPECIALIZE IN SOCIAL MEDIA COPYWRITING
Every good marketer knows how crucial social media copywriting is to any business's growth strategy. The agency copywriters here at Amplihigher know precisely how to shape your copy on social media to see your engagement skyrocket
GET STARTED WITH AMPLIHIGHER
Let the marketing experts of our team show you how powerful good social media copywriting can be. Fill out our contact form to begin your partnership with us.